Apon Coffee House Menu and Address
Last Updated on August 9, 2022
Apon Coffee House is one of the most popular Cold Coffee Shop in Dhaka, Bangladesh. It's first branch was established at Khilgaon, Malibagh Chowdhury Para. Now it has another branch in Dhanmondi.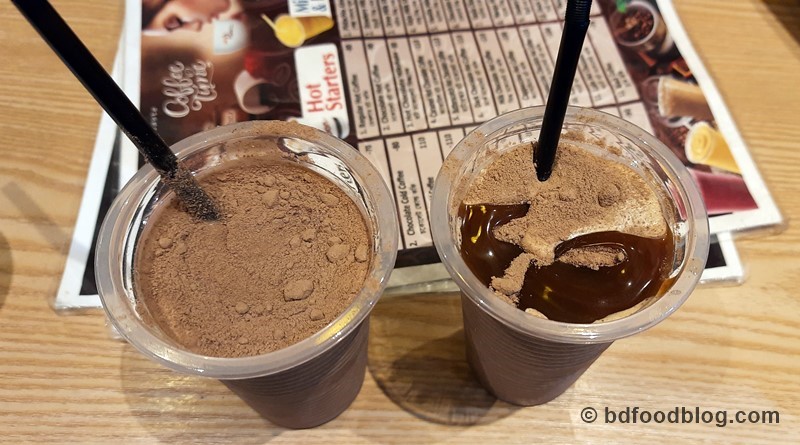 Primarily Apon Coffee House served verities of cold coffee , hot coffee and milk shakes. But, later they adds many more drinks and sacks in their menu.
The menu was captured on 4th August 2022. Apon Coffee House can change the price any time. So, we are requesting the readers to check latest price and menu from the restaurant before placing any order. Menu at Khilgaon and Dhanmondi Outlet is same. So, from the blow image you will get Apon Coffee House Khilgaon Menu, Apon Coffee House Dhanmondi Menu.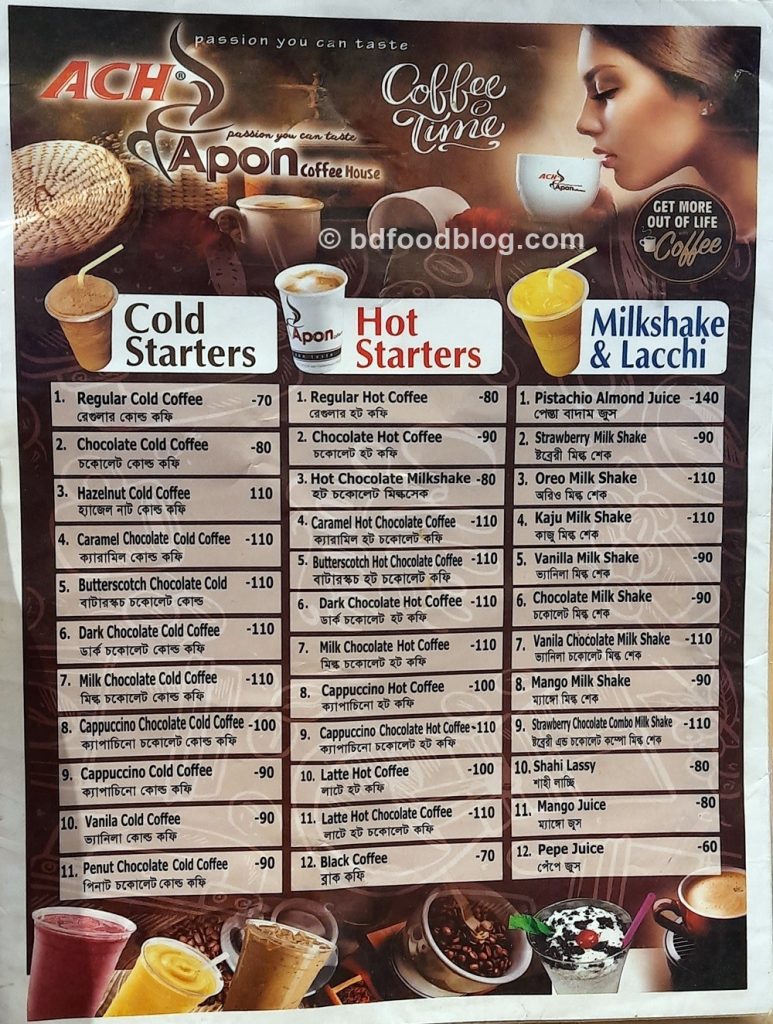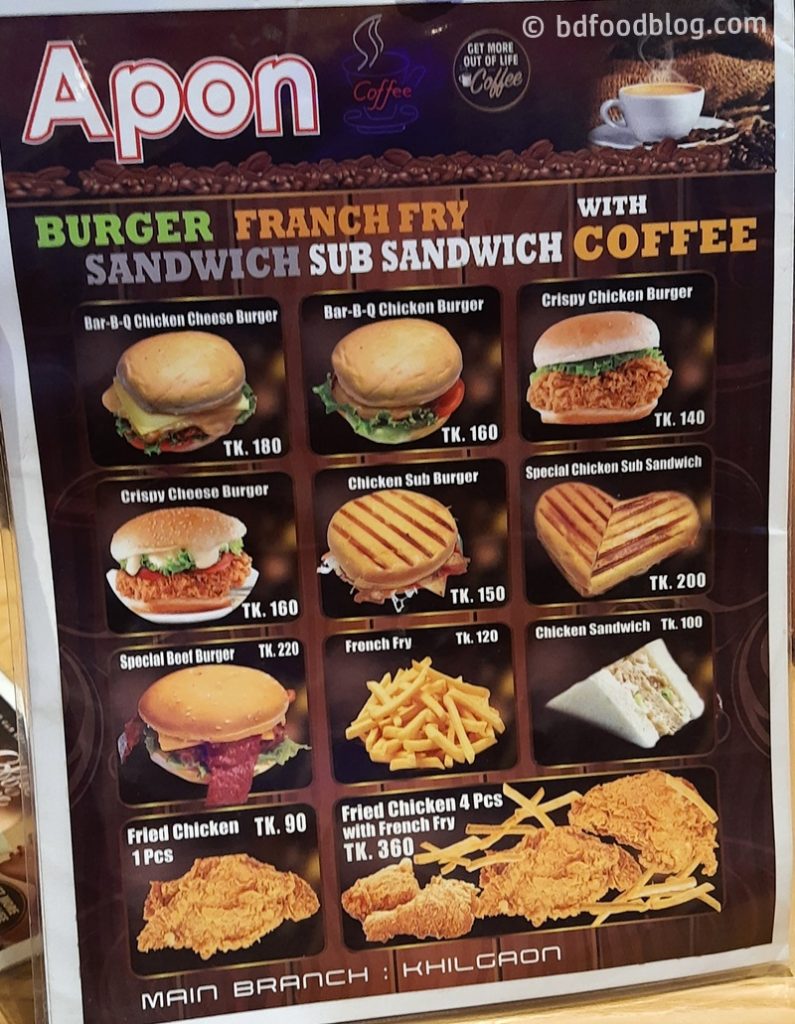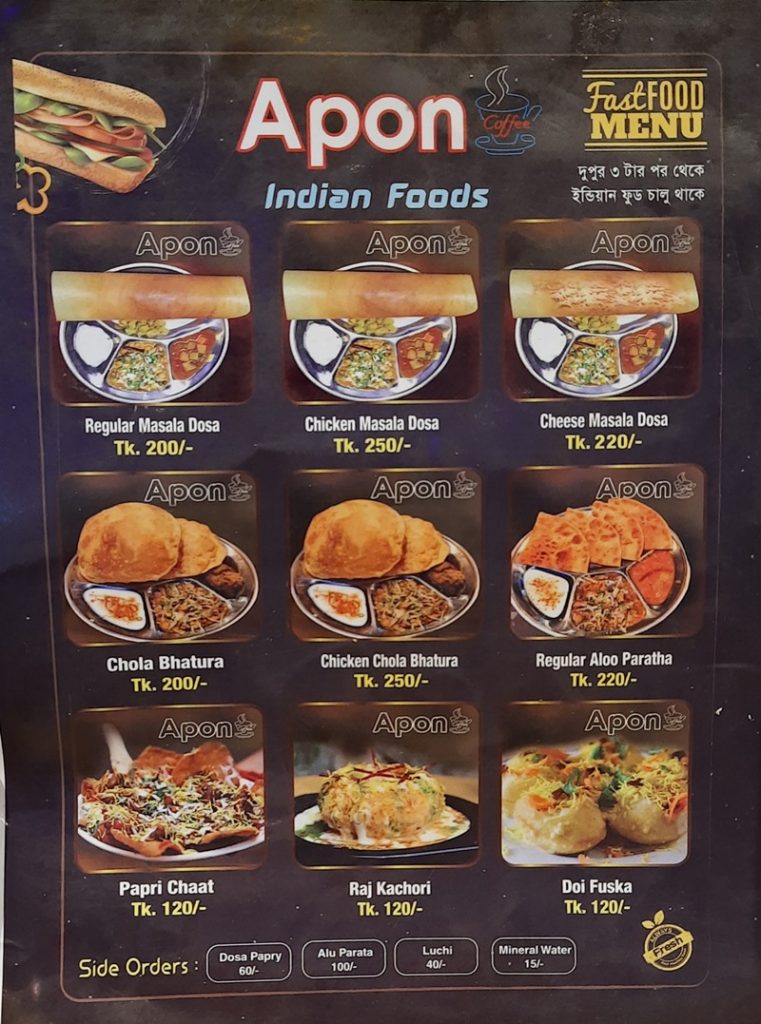 Interior View of Apon Coffee House
Interior view from the Dhanmondi Branch of Apon Coffee House has given in the gallery.
Khilgaon Branch (Main Branch)
381/B Shahid Baki Road,
Taltola Road, Khilgaon, Dhaka 1219
(Near Malibagh Chowdhury Para)
Dhonmondi Branch
Asra Apartments,
Road No 4, Dhanmondi
Dhaka 1205
(Opposite of Labaid Hospital, Dhanmondi)