Star Kabab Menu, Price and Address
Last Updated on August 14, 2022
Star Kabab and Restaurant is one of the oldest and popular restaurant in Dhaka, Bangladesh. The restaurant is also known as Star Hotel to many people. Star Kabab started it's journey in the year of 1968. Now the restaurant has multiple branch in the capital city of Bangladesh.
Star Kabab and Restaurant is mainly popular for wide range of tasty Kabab and Naan at an affordable price maintaining good quality.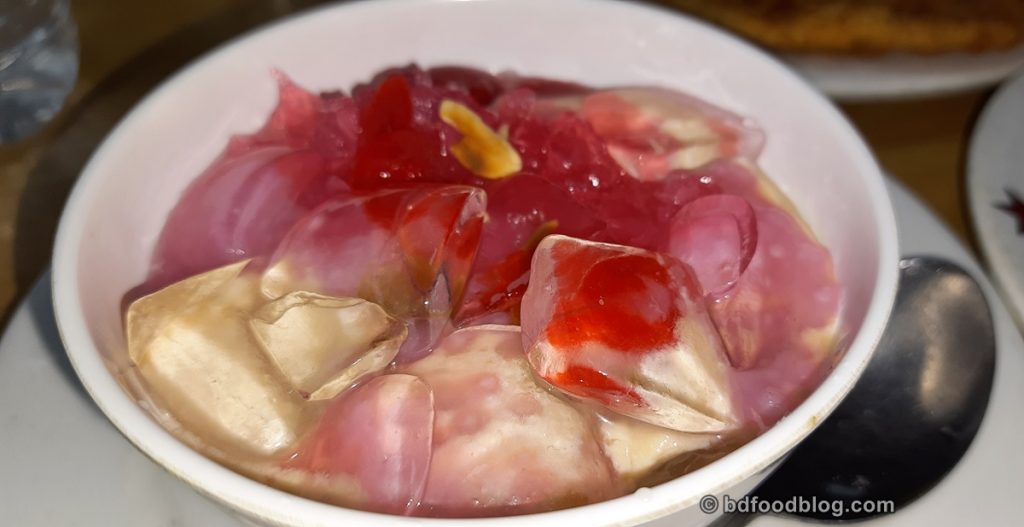 Star Kabab Menu
We have attached the menu of Star Kabab and Restaurant which captured in August 2022. Price may change any time. So, please check current price from the restaurant menu before placing your order.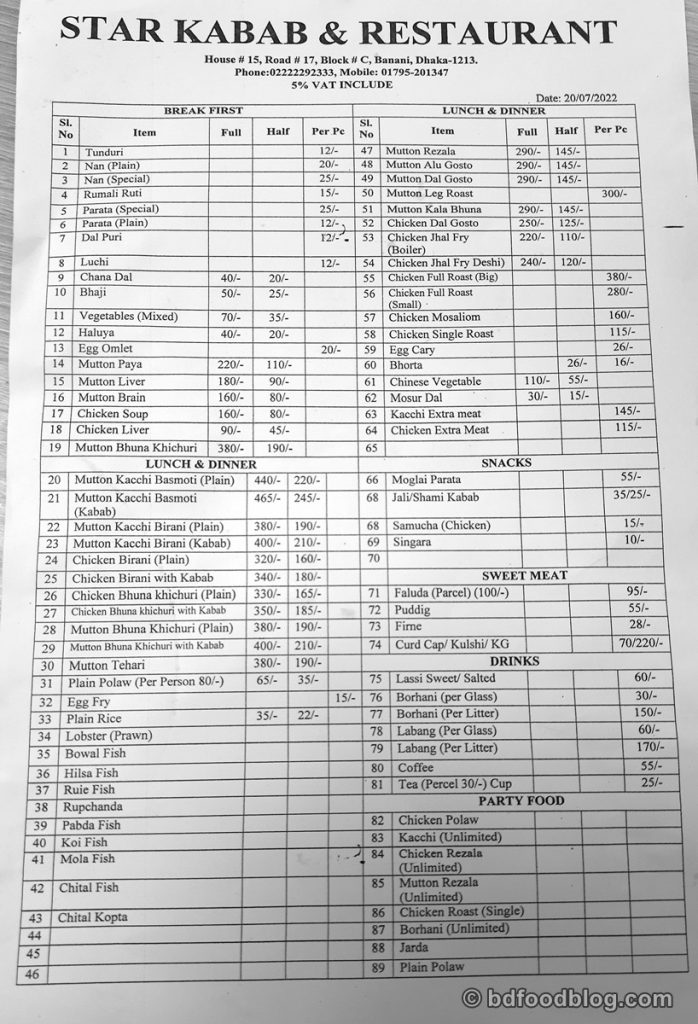 Star Kabab Branches, Address and Contact Number
Address and contact number of Star Kakab, Star Hotel, Star Kabab & Restaurant have given below.
1. Star Kabab Dhanmondi Shatmashjid Road
754, Shatmashjid Road,
Dhanmondi (Same Building As Pizza Hut Dhanmoni )

Contact:8142201
2. Star Kabab Dhanmondi
Star Complex
22 Bir Uttom M.A.Rob Road, Road 2, Danmondi

Contact: 9676847,9664977
3. Star Kabab Wari
Hotel Super Ltd
17/18 Joy Kali Mondir Road, Rankin Street,Wari

Contact: 7121535


4. Star Kabab Karwan Bazar
Hotel Super Star And Restaurantaddr
44/A, 47 Kazi Nazrul Islam Avenue, Karwan Bazar

Contact: 8125331


5. Star Kabab Gulistan
Rajdhani Hotel And Restaurant
7b.B Avenue, Gulistan, Dhaka (Near Bangabandhu Stadium )

Contact: 9571470


6. Star Kabab Farmgate
New Star Hotel And Restaurant
96 Greenroad, Farmgate

Contact: 9128576


7. Star Kabab Banani
Address: House 15,Road 17,
Block C, Banani

Contact: 9892333


8. Star Kabab Elephant Road
Star Palace
6-67 Elephant Road , Dhaka

Contact: 9667793


9. Star Kabab Agamasilane
1 Star Hotel 5 Restaurant
54/55 Kazi Alauddin Road ( Near Bangobazar )

Contact: 7341691


10. Star Kabab Thatari Bazar
Hotel Star Pvt Ltd
101,102 B.C.0 Road, Thatari Bazar

Contact: 7123823,7119781