North End Coffee Menu, Price and Branch Address
North End Coffee Roasters is a prestigious coffee shop in Bangladesh. It's not only serves coffee but also services various cake, snacks and many more food items. The famous coffee shop stared it's journey in 2011 in Dhaka, Bangladesh.
North End Coffee has several branches and outlets in Dhaka City and a outlet in Chittagong. North End Coffee is very popular in Dhaka City for their coffee and interior. People can stay their for long time. Many students pass their time in the coffee shop for study and gossiping purpose.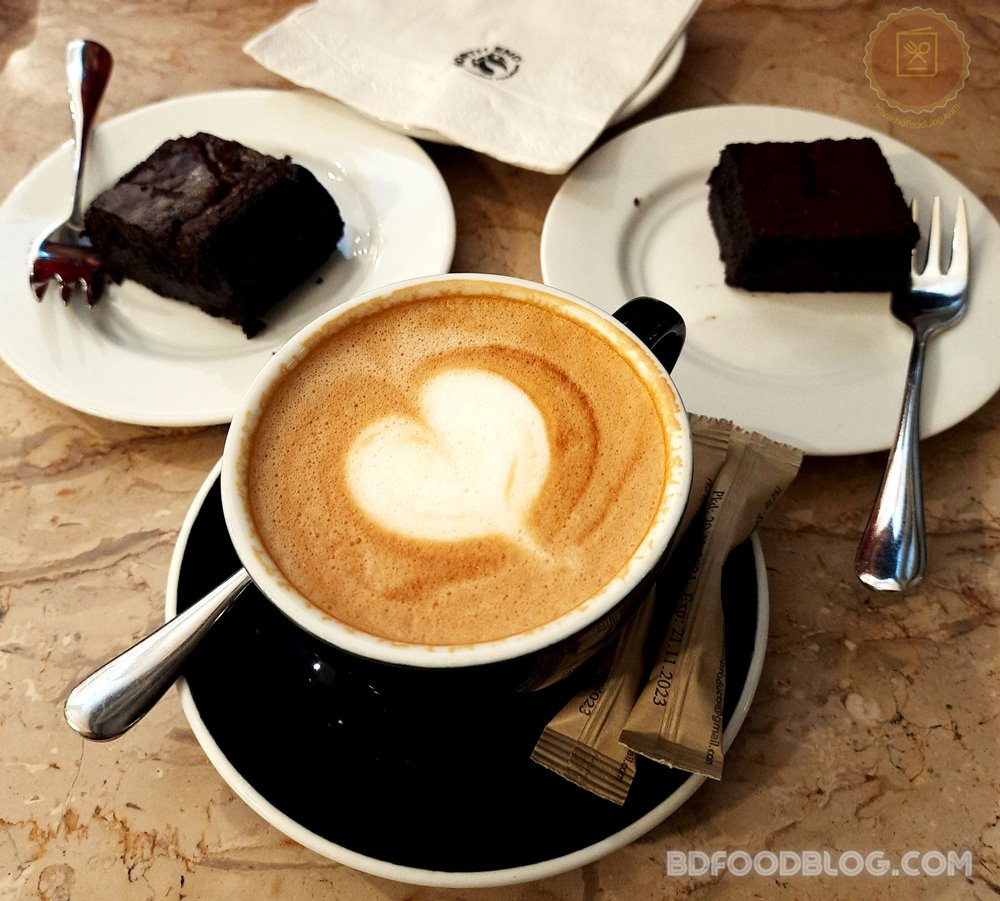 Price and Menu of North End Coffee has given below. The price is update on 16th September 2022. North End Coffee serves many more food items besides coffee. Coffee menu has given below.
Prices shows in BDT (Bangladeshi Taka)
VAT Included with the price
ESPRESSO DRINKS
| | | |
| --- | --- | --- |
| Coffee | Price | Price |
| CLASSICS | Single | Double |
| Espresso | 165 | 200 |
| Macchiato | 190 | 240 |
| | | |
| --- | --- | --- |
| Coffee | Regular | Large |
| Americano | 185 | 290 |
| Cappuccino | 240 | 350 |
| Latte | 240 | 350 |
SPECIAL
| | | |
| --- | --- | --- |
| Coffee | Price | Price |
| SPECIAL | Regular | Large |
| Vanilla/Hazelnut Latte | 300 | 440 |
| Salted Caramel Latte | 340 | 480 |
| Mocha/White Mocha | 340 | 480 |
| Mini Cappuccino | 200 | |
| Pour Over | 420 | |
BLENDED FROZEN DRINKS
COFFEE FREDDOS
| | | |
| --- | --- | --- |
| Coffee | Price | Price |
| COFFEE FREDDOS | Regular | Large |
| Café Freddo | 260 | 370 |
| Vanilla/Hazelnut | 350 | 460 |
| Salted Caramel | 390 | 500 |
| Mocha/White Mocha | 390 | 500 |
| Raspberry Mocha | 450 | 560 |
| Brownie Mocha | 485 | 595 |
CREAM FREDDOS
| | | |
| --- | --- | --- |
| Coffee | Price | Price |
| CREAM FREDDOS | Regular | Large |
| Vanilla/Hazelnut | 350 | 460 |
| Strawberry | 350 | 460 |
| Chocolate | 390 | 500 |
| White Chocolate | 390 | 500 |
| Salted Caramel | 390 | 500 |
PROTEIN SHAKES
| | | |
| --- | --- | --- |
| Coffee | Price | Price |
| PROTEIN SHAKES | Regular | Large |
| Chocolate/Vanilla | 425 | 520 |
HOT CHAI & CHOCOLATE
| | | |
| --- | --- | --- |
| TEA | Price | Price |
| HOT CHAI & CHOCOLATE | Regular | Large |
| Chai Latte | 300 | 440 |
| Hot Chocolate | 300 | 440 |
| Kids Hot Chocolate | 170 | |
ICED DRINKS
| | | |
| --- | --- | --- |
| Coffee | Price | Price |
| ICED DRINKS | Regular | Large |
| Lemon Raz | 250 | 350 |
| Moroccan Mint | 250 | 350 |
| Espressoda | 210 | 330 |
| Fresh Lemon Fizz | 210 | 330 |
North End Coffee Interior View
North End Coffee Dhanmondi Outlet Interior View
North End Coffee Branches and Open-Close Hour
North End Coffee Banani
Borak Mehnur, Plot #51/B,
Kamal Ataturk Avenue, Banani, Dhaka
Open Hours:
Sun-Sat: 07:00am – 10:30pm

North End Coffee Gulshan Cityscape
Cityscape Tower, 53 Gulshan Avenue, Dhaka 1212
Open Hours:
Sun-Sat: 7:00am – 10:30pm
North End Coffee Gulshan LK Tower 2
Lotus Kamal Tower-2, Plot 59/61
Road 23, Gulshan-1, Dhaka
Open Hours:
Sun-Sat: 07:00am – 10:30pm

North End Coffee GULSHAN-2 CONCORD
Ground Floor, Plot # 11A, Road # 48, Block # CWN
Gulshan-2, Dhaka-1212
Open Hours:
Sun-Sat: 07:00am-10:30pm
North End Coffee Shahjapur
1st floor KHA-47-1
Pragati Sharani, Shahjapur, Gulshan, Dhaka
Open Hours:
Sun-Thu: 07:30am-09:30pm | Fri-Sat: 07:30am – 10:00pm
North End Coffee DHANMONDI
Ahmed & Kazi Tower, House 57 (35 Old)
Road 2, Dhanmondi, Dhaka
Open Hours:
Sun-Sat: 07:30am – 10:30pm

North End Coffee Baridhara Ascott Palace
Ascott Palace, House 14, Road 6, Block K
Baridhara Diplomatic Zone, Dhaka
Open Hours:
Sun-Sat: 07:00am – 10:00pm
North End Coffee Baridhara AIS/D
American International School Dhaka
12 United Nations Road, Dhaka
Open Hours:
Sun-Thu: 07:00am – 06:00pm | Fri-Sat: 08:00am – 06:00pm
North End Coffee Bashundhara EVERCARE
Block E, Plot 81, Bashundhara R/A, Dhaka
Open Hours:
Sun – Sat: 07:30am – 09:30pm

North End Coffee Chittagong Ukhia
Alamin Bhaban, Mohri Para,
Ukhia, Cox's Bazar, Chittagong
Open Hours:
Sun-Sat: 08:00am-09:00pm

Official Website of North End Coffee www.northendcoffee.com